Foam Wet Fete Backyard feat. Farmer Nappy Live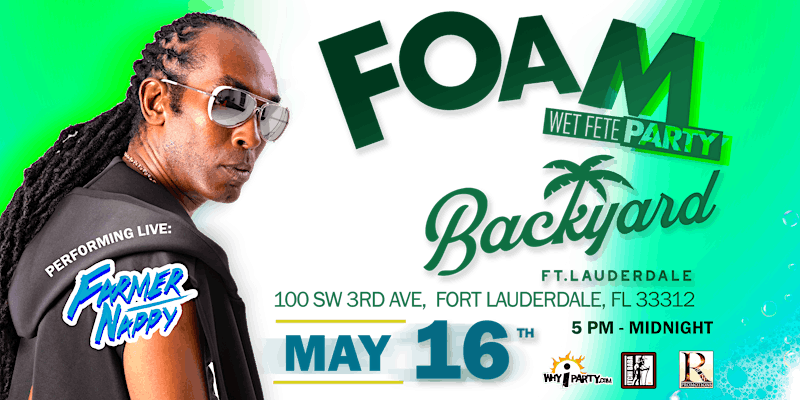 Foam Wet Fete Backyard
Performing Live, 2021 Soca Monarch and Road March winner... FARMER NAPPY.
2000 Gallons of Foam // 2 Foam Cannons// 2 Foam Machines
Dry Zone|| Wet Zone you decide.
VIP Dry sections available Online
Buy Tickets:- http://bit.ly/FoamWetFeteBackyard
Music By: Miami Dreamteam || Eccentrix Sound || Extatic Sound || Dj Mistic and Prince Kani.
Drink Specials all night. Signature drinks available like, Backyard Lemonades.
Trini Soulja on the Drum
Summer doesn't start until we say so.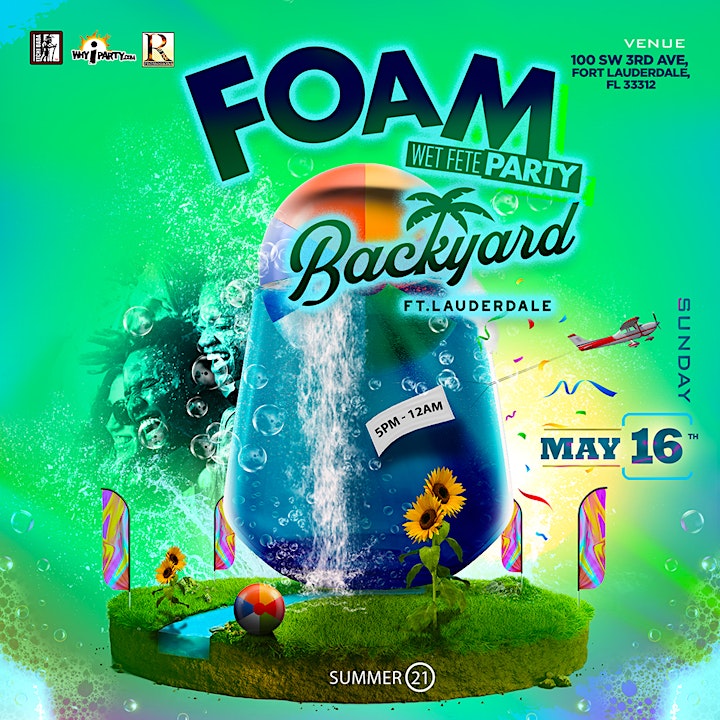 Sunday, May 16th, 2021
05:00 PM - 12:00 AM
Cost:
$35
Categories:
Share this Event
More...
Email to a Friend
Save to Your Calendar
Google Calendar
Yahoo! Calendar
iCal (
download
) (
subscribe
)
Outlook (vCalendar)
Live Clipboard (
?
)